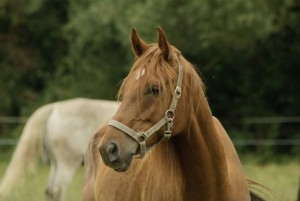 Watch horses on these webcams located at barns, stables, farms and other locations around the planet!
Jimmy Jam Horse Webcam
The Jimmy Jam Horse cam comes to you from the Columbia Basin Equine Rescue in Utah and features three horses – Jimmy, JR and Jazz. The view is from their pasture in streaming video with chat. Watch the Horse Cam.
Thanksgiving Point Farm Cam
This animal cam is located at the Thanksgiving Point Farm in Utah. On this animal cam you can see Cows, Llamas, Sheep, Belgian Horses, Goats, Donkeys and more. This cam has streaming video and remote control so you can pan, tilt and zoom! Watch the Thanksgiving Point Farm Animal Cam.
Palomino Horse Webcam
This animal cam takes a look inside a barn where you can watch Shine, a Palomino and Miss Fancy Sunshine who was foaled on August 21st. This cam has live streaming video with chat enabled. Watch the Palomino Horse Cam.
Les Arnelles Horseback Riding School
This horse cam comes to you live from the Les Arnelles horseback riding school in France and gives you live streaming video of the horses and people learning to ride the horses at the school. The cam has four preset positions so you can move it around and look in other locations. This cam is online from 8:30 a.m. to 7:30 p.m. local time in France. Watch the Horse Cam in France.
Maplewood Farms
This farm animal cam is located at Maplewood Farm near Vancouver, British Columbia. It gives you a live view of various animals at the farm including donkeys, sheep, goats, horses and more. This animal cam has live streaming video. Watch the Maplewood Farm Cam.
ANIMAL CAMERAS TAGS
horse cam
horse webcam
horse webcams